Winning My Awards

Awarded For Excellence and Outstanding Creativity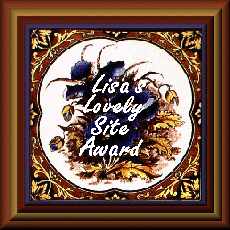 Lisas Lovely Site Award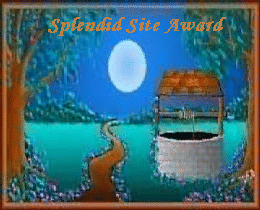 Splendid Site Award





The Criteria For Submitting Your Page.

It must be "Family Friendly". No prejudice.No profanity.
Absolutely No Adult Sites.
No "Hate" pages accepted either.
Good color coordination of background and text.
No text running into the borders, please.
Except for the mandatory banners and advertisement, try to limit them.
Dead links are...dead.
Useless links are...useless.
Minimal animations (unless it is a graphics site).
Check for spelling errors.
Last, the web page MUST be in ENGLISH.
If You Would Like Your Page Reviewed For Any Of The Awards Above, Please E-Mail Below.
Send Your URL, E-Mail Address, Title Of Your Page. It's that simple.
Thank You Have A Great Day!!!